Learning & Curriculum
Spanish
Children learn Spanish at Masefield Primary School. Over the course of the last twelve months, we have been working in unison with Little Lever High School to redesign our Spanish Curriculum. This revised programme of study will soon be fully implemented, facilitating a more progressive curriculum, which will enable our children to have the knowledge, skills and understanding to flourish in the teaching and learning of Spanish, as they embark upon their secondary school journey. Our revised programme of study will provide the foundations to and deliver the consistency and continuity with our secondary school partners.
 
At Masefield Primary School, we aim to provide our children with a high-quality education in Modern Foreign Languages, which develops their love of learning about other languages and the cultures from which they reside. Research demonstrates that the teaching and learning of other languages has multiple benefits including: boosting cognition, memory and the ability to multi-task; fosters creativity and cultural appreciation and stimulates the brain's capacity for problem-solving. Furthermore, research suggests that by learning another language, pupils become more skilled in their own native tongue and empowers students by providing them with a range of new opportunities. For example, pupils in Year 6 recently baked Spanish lemon olive oil cake and served it to secondary school pupils, as part of Little Lever's 'Continental Market' to celebrate the European Day of Languages!
 
Studying Spanish at Masefield Primary School continues to improve our pupils analytical, cognitive, linguistic, physical and social and emotional knowledge, skills and understanding, developing the whole child as they transition from their primary to secondary education.
Our Award Winning Spanish Provision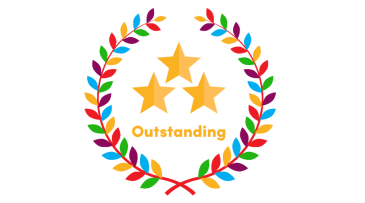 In Progress
The Primary Languages Development Award enables primary schools to evaluate, strengthen and celebrate their MFL provision. Masefield teaches all children in KS2 Spanish to an extremely standard - this was seen in the portfolio of evidence.