Learning & Curriculum
Trips, Clubs and Experiences
The document below sets out the minimum entitlement pupils have for school trips while at Masefield. All pupils will experience these trips but there may be additional opportunities that we take advantage of when they arise such as trips to the Bury Church Concert or trips to sporting competitions etc.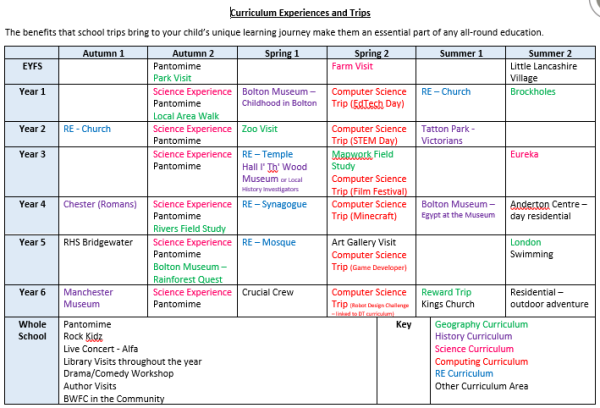 At Masefield, we offer a wide ranging curriculum of optional after-school clubs. Details of how to sign up for these clubs will be shared with parents over the course of the year.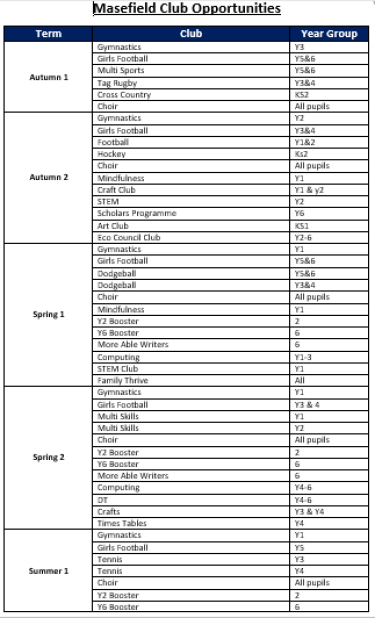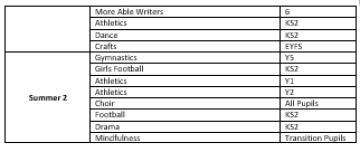 Our character curriculum is at the core of what is important to us and we aim to provide a wide range of learning opportunities and experiences. It is our desire that children and their families value their learning and seize all and any opportunity wholeheartedly, therefore we aim to ensure the offer to learn is strong in every classroom.
We aim to develop our pupils' characters through the growth of relationships that define us as human. Through our curriculum, we develop a set of competencies (behaviours) which enable each and every one of our pupils to lead a remarkable life.
More information on our experiences through our 'Character Curriculum' can be found here